Cock control and ruined orgasm is today's subject, and some naughty strokers are doing for me this month with My Masturbation Calendar. Why ruined orgasm is part of any cock control regime? Because they are "magical" and any cock I'm worthy of controlling needs to be able to run an orgasm, or two or several dozen! Let's take a look at ruined orgasms and why they are on the table when you give me control of that cock!
Why Ruined Orgasm
I've written about ruined orgasms before on my blog and why would I want a ruined orgasm from you? Because they are such fun for many reasons.
For one it's evidence of My control. No man will want to give himself a ruined orgasm when a full satisfying O is in site. I appreciate the effort it takes to actually perform and stop stimulating that cock at the right moment. Every ounce of your very being is screaming to keep pumping that cock. The fact you acquiesce  to my request, submit to my control is thrilling for me!
Another Reason For Ruined Orgasm
Second they are magical! Like I mentioned above, your get some release from those poor achy balls yet you still stay interested sexually. We all know most men they are LEAST interested in sex, and sexual things after a full orgasm. Some don't want another SECOND of naughty play, particularly after a very KINKY cum probably the reason some of you just "HANG UP" without even a "thanks good bye!".  Now, mind you, any good pet of mine would NEVER do such a thing, Just using the "OH OH OH and hang up fellas" to illustrate my point.
Still Need More Reasons? Here You Go
Third I love to play with cocks, orgasm and your head. Both of them. I prefer a cock (and the guy attached to it) not to be a "one trick pony". Sad for those who can only cum by one type of stimulation, the old "UP and down" the meat and potatoes of masturbation. Sure that does the job and is very much needed but a Woman like Me , well I like to mix it up!
Mind Fuck Ruined Orgasm
Now, for your "other head" A ruined orgasm is a total mind/body 'fuck'. For one you are left unsatisfied, as mentioned above. For the second you are going to be thinking about that ruined O a lot longer than any other O. "Fuck, I can't believe she had me do that!".  It also leaves your brain and body flooded with those sex hormones which is another "mind fuck" as you are as horny or hornier than before!
Pros and Cons of Ruined Orgasm
The pro list is long, as I've sampled above. The cons, not so much. Actually the ONLY 'con' i can come up with is they are slightly painful for some men. But that shouldn't stop you from experiencing them and at least twice! I always recommend you try something new once, twice or even three times before making up your mind about it. Any discomfort only lasts for a few moments, certainly nothing you can't handle, cupcake. Right? You just might find that discomfort lessens as you have them as your body adjusts.
Ruined Orgasm and Addiction
Are there some who are addicted to ruined orgasms? Sure there are! Once they experience the "magic" for themselves they can become quite addicting. Still sailing high on those delicious sex hormones. Flying in their own special subspace, they never want it to end! I'll remind you of this fact when you're begging for release. More MF: "Remember yous said this feels so good? Well I WANT you to feel that good, always! If you cum, it's over. You don't really want that , do you? You want to be Strong for me, yes pet. You want to make me so proud of you, humm I'll be strong for both of us pet. STOP!"
Considering all that I've said today, as you can imagine, ruined orgasms are a fantastic tool to train other behaviors.  Not sure what I mean? Well, let's say a certain someone wanted to eat their cum. But you have always failed Mistresses before.
In reality they are failing themselves, but let's leave that for another day and another blog.
When you're sailing in subspace you are more easily coerced. When you truly give up control of that cock and orgasms, you'll find your inhibitions are lowered, and you will do things , for me , during this time, that you wouldn't necessarily do at other times. Whatever it is, It all sounds sexy and fun!
This is where I come in. I parlay this state of mind into improving your submissiveness. Improving on your ability to say "Yes, Mistress" with little thought of your own, other than the mechanics to do as I say. Just because I said, just because you trust me. Just because  you want to please me, and pleasing me increases your pleasure, all of these factors are paramount and your submissiveness improves.
Then, what behavior would I like? Oh , you mentioned cum eating. Cumming right up! *laughs*
Ways To Ruin Orgasms
There are many ways to ruin orgasms, to detail them all out would be a feat. It's much easier to direct the stroking and / or perform the ruined O! But I don't want to leave you high and dry (tee hee) with no direction after I've teased ruined orgasms for about (let's see) 900 words by now!
Ha! Can you tell I'm in a playful mood?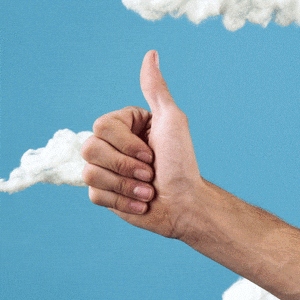 N. E . Way
Some ways to ruin O's. and a brief description..
Abandon- Just let the fucker go!
Scrunch- Squeeze the tip in your fist/fingers
Slap/cbt ruined orgasm – Slap it at the PONR
Thumb – Just as it sounds, plug that hole! You can also use a forefinger, or palm of your hand.
Which Ruined O satisfying are different methods?I have a poll up on twitter about ruined orgasms and here's what the twitter verse said:
I want to know which ruined orgasm method is least satisfying?

— Intelligent Phone Fantasy (@ErikaEnchantrix) January 22, 2020
Here is where we get interactive………
I want you to list below some ways you know of, or have tried, to have ruined orgasms! I would also love to hear of your experience with ruined orgasms. Even if you've never experienced on, let me know what you think, now!
Still not sure? Come on guys, it's ONLY an orgasm. It's not like your right hand  that you are giving up!
You'll have plenty more unless you are a chastity pet. So let's give it a try!
Until We Chat  ????
Mistress Erika