Mistress Erika Marked SAFE from Hurricane Ian!
You may know that I live in Florida and got hit BAD with Ian! Flooded streets for 5 days, without power for 9 days but still don't have internet or phone.
I hope I get it back this weekend and will be around for your sexy calls next week. If I don't have internet back by Monday I'll be looking into home wifi options (your suggestions welcome)
I miss you and can't wait to get back! Hope to have some sexy fun then!
Update: 10/12/2022
I have power and internet and am back on those phones for some kinky fun! Please don't hesitate to reach out, I'm OK! Many have offered support and help, thank you! If you do want to help, what I need most from you right now is YOU, and the distraction you provide with your sessions!
I've been asked a lot about my experience and how I'm doing so to save some time I'll update you here. This way we can get to the FUN sooner rather than later, in session! 😘
Some of you may know I was scheduled to have a vacation (Cruise) the first week of October, but Ian had other ideas. I had to cancel but will be rebooking ASAP.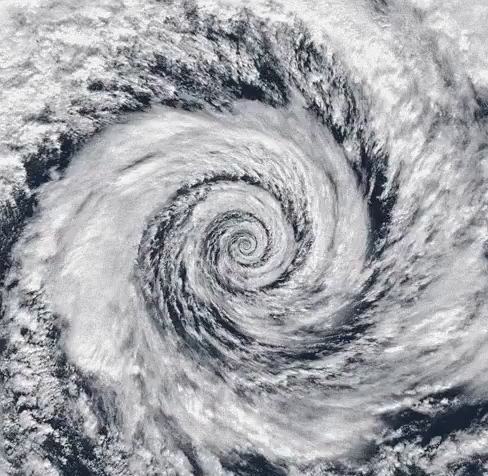 Wednesday the 28th I lost internet early, then spent the rest of the morning finishing putting up storm shutters, and putting things inside. Tied down various things in my yard (shed, water equipment) and soon the winds did blow! The power went out a few hours later.
From what I understand I was in Ian's eyewall (Not the eye= calm the wall with the biggest winds) for many hours, the winds and rain pelted my little home with little regard! Imagine yourself in your home, the walls rumbling as a freight train rolls on by. It is the winds rumbling like a train barreling down on you, the rumble increases then might ebb briefly, over and over and over. For Hours. I've been through a hurricane (or two) before and this was a different experience just based on the duration and the sound of that "train" alone.
So there I was inside my cave. Hearing large cracks and bumps just on the other side of your wall. For those not familiar with storm shutters, mine are made of steel and they close up my house like a cave, I can't see out.  After 11 hours of dangerous conditions, the winds calmed down to just under hurricane strength, with hurricane gusts, dare I look out? I Dare!
I  went out into the cold windy night (about midnight), and there was the most terrifying thing of all. My home (On a hill) is surrounded by water, 5 feet deep! My house was ok for the time, but to help you fully understand I am in a 500-year flood plain. Meaning only a 500-year storm or .2 percent chance that my road will flood with any strong storm, actually happened. Being in a flood before (different home) I knew it was not only the water I see, but the water RISING from the water table UP to under my home that could still happen as the flood waters might rise. However knowing the worse of the storm was over, and praying that the water didn't rise anymore I hoped I  wouldn't be flooded. I didn't sleep well,  but fell into bed, both mentally and physically exhausted and got a bit of rest.
The Next Morning
Thursday, all I could hear were the sounds of helicopters and emergency sirens ringing in my ears with horrifying regularity, and for the next few days. I know (listening in on the emergency radio) that the helicopters were guiding ground forces to stranded people. Even evacuating more emergent cases as needed to local hospitals. Some were on their roofs, holding on to their loved ones. The radio reports pleaded with people not to attempt their own escape, people are trying and finding themselves in more dangerous situations in their vehicles than staying put.  I knew their lives, as they knew them,  were destroyed. just a few miles from me.  I sat in my dry home, the whirling of the fan cooling me, and I knew I was lucky. I'm thankful.
As people were rescued the activity with emergency vehicles and helicopters subsided after a few days, leaving an eerie silence. Birds, frogs cicada's who usually lay down the white noise for Florida life couldn't be heard. Then there was the silence and extreme darkness each night.
During the day I'd see kayakers or those with tall trucks or even some walking bare-legged through the flooded streets,  braving the bacteria-laden flood waters. People stop what they were doing or pop out of their homes, to say hello. Some offered information about the world "out there" and some offered assistance, do you need water? Two young guys, in their early '20s in a HUGE tall truck (can you say 100 grand worth of truck?) came down from another county offering supplies of water, food, dog food, toothpaste, and other comforts. I told them I just need gas, as my plan to siphon gas from my vehicle was a bust (anti-siphoning technology). They only had diesel and promised to be back the next day with gas for me. Fortunately, a friend stopped by with a gallon, and I texted the big truck fellas to focus on others, that I am fine.
The water subsided after 5 days, and I was able to "get out".
Getting Out After The Flood
But getting "out" wasn't all that it is cracked up to be. Inching along some (still) water-covered roads, seeing the devastation was equally distressing. Huge oaks uprooted, on people's houses. Tall pine trees snapped in half from the 150mph winds. I don't think there was any privacy fence, wooden or vinyl that escaped unscathed,  their carcasses strewn across property lines. Roads are washed out and a ten-minute trip to the (thankfully, open and supplied gas station) took 30 minutes. Motorhomes parked in the driveway now toppled over.  I see evidence one "unbelievable" example of Ian's destruction, after another. Metal flat roofs peeled back like a sardine can, plywood exposed roofs, and even some homes with roofs collapsed. Pool cages are partially or totally destroyed.
The trees which withstood the winds stood bare or mostly bare. In Florida, we are used to having many trees remain green all year. But now the green scape looked more like Jersey in the winter. The trees with a leaf or none stood naked as their bare branches rose up and leaned towards the south/southwest bent from Ian's breath. The thick full tropical underbrush is gone or flattened. This underbrush on vacant lots typically makes seeing from one suburban street to the other impossible is now thinned out. You can now see "through" the green scape to the other street.
Light At The End Of The Tunnel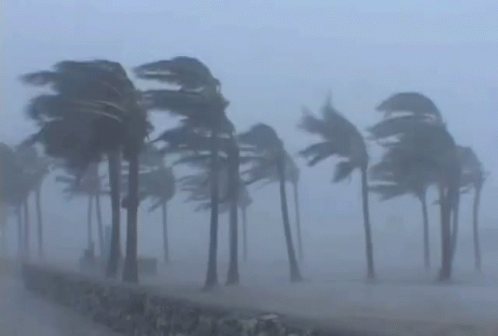 Through it all, thank goodness, my house remained dry. But after the threat of flooding subsided, I had more days without power, cell phones didn't work or worked poorly, and many towers were wiped out. I hear Elon helped with Starlink satellites to bring us some service! Finally, my internet came on at day 13!
I am generally a very appreciative and grateful person. But experiences like this really hammer home that gratefulness for the little things we take for granted. Having power, and the ability to take a hot shower was amazing! Being able to get cold ice for my drink, flipping a switch fo illuminate the room.
When I was without internet. I tried tethering my phone to my computer to use its internet connection, but do you remember to dial up? I think it was worse than that! LOL, Many sites would time out. I could take calls on my cell, but couldn't use the Internet and I was going to attempt to take calls, come hell or high water (Isn't it ironic, don't cha think) this week. Thankfully that changed as well.
I have minor damage and had two trees taken out (didn't hit the house) became better friends with most neighbors and was the only one of three around me with a generator so I made coffee for everyone each morning. I was blessed in many ways through this disaster. Friends and neighbors helping, as well as Mother Nature turned the weather nicer for the power outage. Lows in the 60s high in the low 80's no humidity, certainly could have been worse if the temps were higher!
The only thing to do now keep moving forward. Although I have some expenses related to the storm, it's not enough to claim on insurance so I'll be paying out of pocket so this means I need to get my sweet tukus back on these phones!
Thank you my darlings! Back to our regularly scheduled kinky play! I'll be posting a few blogs coming up this month I hope you enjoy them!
Until we chat: 💋
Your storm blown Mistress Erika